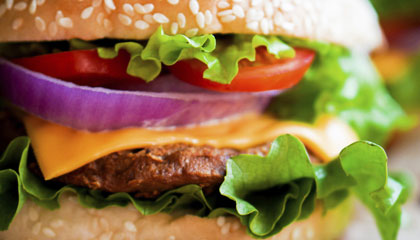 Arbor Day is here this April 24 and it is falling on a Friday this year, maybe offering possibilities for a three-day-weekend fun time, possibly even a holiday picnic on the ocean beach or in a nearby leafy woods or park, or wherever you most enjoy getting back to nature.
It may not be as highly ranked as the small handful of our more major holidays like Christmas and Easter and Thanksgiving, but Arbor Day is a very special day, originally designated as a day set aside for the planting of trees.
Arbor Day certainly is indeed a day of celebration for the many of us who dearly love the beauty of trees and the joy of just being out in tree-places, amid all the abundance of beauty and joy to be found in nature's tree-filled forests and sometimes even lining some of our ocean shores just a bit back from water's edge.
Everywhere we look in our great outdoors, these beautiful reasons for our celebration of Arbor Day are clearly seen and so very much appreciated.
It is likely going to be a great day for lots of Americans all across the USA who will be heading out their doors and enjoying getting back to nature, getting out to woods and rivers and lakes, mountains or deserts, whatever great outdoors are nearest where we happen to be.
Trees, of course, are Arbor Day's primary center of interest for us as we discover all the beauty and joy in the other equally wonderful aspects of nature, as well.
Packing a great-tasting picnic lunch to take along and set out (briefly only) on a picnic table or just on a tablecloth on the grass beneath the branches of the most especially awesome forest tree or park tree we can find to sit beneath, is an appropriate way to enjoy a lovely outdoors meal on this very special day.
If it is just to be a comfortable back yard table picnic, even a hot food menu like the first recipe below can be carried still warm from the kitchen and served outdoors.
Enjoy cooking up some of your Apopka-area friends' and neighbors' best recipes that are shared below to help make this Arbor Day in the year 2015 the best ever!
The Hummingbird Cake should help a lot to make that happen and might even attract a real live Hummingbird to your picnic table!
ROSE ROYER'S 
HOT GERMAN POTATO SALAD
Recipe from 
New Vision Community Church's Feeding The Flock
5 potatoes, cooked and drained
1 can mandarin oranges, drained
1 cup grapes, peeled and cut in half
1 (4-ounce) package almond slivers
1-1/2 cups sour cream
2 tablespoons Miracle Whip
1/4 cup finely chopped celery
Salt and pepper (amounts to your taste)
Mix together all ingredients and chill. Serve on bed of lettuce.
BEAN BURGERS
Recipe from 
Habitat for Humanity's 
Simple Decent Cooking
1 pound ground beef
1 (10-ounce) can bean and bacon soup
1/4 cup catsup
1 to 2 teaspoons prepared mustard
Brown the ground beef in skillet, stirring until crumbly. Drain. Stir in soup, catsup and mustard. Cook until heated through. Serve on buns.
ARLEN MIZELL'S 
BAKED BEANS
Recipe from 
First Presbyterian Church's 
Treasures and Pleasures
1 gallon B & B Beans
1 chopped onion
1/2 bell pepper, chopped fine
12 ounces Grandma's brand molasses
1/2 cup vinegar
1 cup brown sugar
1/2 cup honey
1/2 pound bacon
1 tablespoon garlic powder
Salt and pepper to your taste
Mix together all the liquid ingredients and add to mixture of the beans, onion and bell pepper. Add salt, pepper and garlic to the mixture. Top with bacon strips. Bake at 350 degrees for one hour or until mixture is brown and bubbly. Recipe serves about 25 people.
KATHERINE MIKLER'S 
COLD BEAN SALAD
Recipe from Old Timers Athletic Association's Best Recipes
1/2 cup salad oil
1/2 cup vinegar
1/4 cup sugar
Pepper, salt and onion, amounts to your taste
1 (16-ounce) can garbanzos
1 (16-ounce) can wax beans
1 (16-ounce) can kidney beans
1 (16-ounce) can green beans
Pimiento (optional)
Dried green pepper
Mix all ingredients well and chill.
HUMMINGBIRD CAKE
Recipe from 
Habitat for Humanity's 
Home Sweet Habitat
2 cups flour
2 cups sugar
1 teaspoon baking soda
1 teaspoon salt
1 teaspoon cinnamon
3 eggs, beaten
1 cup vegetable oil
1-1/2 teaspoons vanilla extract
1 (8-ounce) can crushed pineapple
2 cups mashed bananas
1 cup chopped pecans
8 ounces cream cheese, softened
1/2 cup margarine, softened
1 (one-pound) package confectioner's sugar
1 teaspoon vanilla extract
Combine flour, sugar, baking soda, salt and cinnamon in bowl, mixing well. Add eggs and oil, stirring just until moistened. Stir in one and a half teaspoons vanilla, undrained pineapple, bananas and pecans. Spoon the mixture into three nonstick round cake pans. Bake at 350 degrees for 25-30 minutes or until layers test done. Let stand until cool. Beat cream cheese and margarine in mixer bowl until light and fluffy. Add confectioner's sugar and one teaspoon vanilla, beating until of spreading consistency. Spread between layers and over top and side of cake. (This may be baked in a 9- by 13-inch cake pan, 30 to 35 minutes.)
HEARTS OF PALM AND 
PEAS SALAD
Recipe from 
Errol Membership Recipes
1 can Lesueur peas (silver can), drained
1 can hearts of palm, sliced
1 medium jar pimientos, chopped
1 jar mushrooms, sliced
1 cup chopped onions
1/2 cup chopped bell pepper
Mix together the peas, hearts of palm, pimientos, mushrooms, onions and bell pepper. Make marinade of half cup sugar, 1 teaspoon salt, 1/2 cup Wesson oil and 3/4 cup vinegar. Pour over salad and let marinade at least one hour in the refrigerator. Drain most of the liquid before serving on lettuce in individual salad plates. Recipe serves six to eight.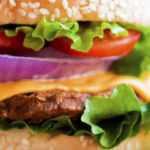 SPICY BURGERS
Recipe from 
Habitat for Humanity's 
Partners In The Kitchen
1/3 cup crumbled bleu cheese
4 scallions with tops, minced
1 red bell pepper, chopped
1 small yellow onion, minced
2 large cloves of garlic, crushed
2 tablespoons soy sauce
1 tablespoon brown sugar
1 tablespoon Worcestershire sauce
1 tablespoon prepared horseradish
1 teaspoon pepper
2 pounds lean ground beef
Combine first 10 ingredients in bowl and mix well. Add ground beef, stirring until mixed. Chill, covered, for one hour or longer. Shape into eight patties. Grill over hot coals until cooked through.